Welcome to
TeleOrthopaedics.com
Get help today without leaving home.
Welcome to your online directory of physiotherapists offering video and telephone consultations.
If you're a registered physiotherapist who owns your own website and you offer online physiotherapy consults, then I invite you to join our global directory at no charge.
If you wish to appear in our directory on this website, please  contact me directly.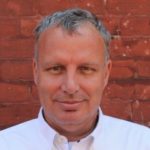 Terry Kane, Registered Physiotherapist (Calgary, AB, Canada)
Founder | OrthopaedicsCanada.com Network
Australia 
Canada