Welcome to
RehabExercises.com
Get help today without leaving home.
Welcome to your online source for rehab exercises for orthopaedic injuries and conditions.
We're busy compiling a library of orthopaedic rehab exercises that will appear here free-of-charge and be accessible from any internet connected device in the world.
We invite you to visit us on October 1st, 2021.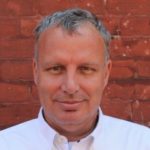 Terry Kane, Registered Physiotherapist (Calgary, AB, Canada)
Founder | OrthopaedicsCanada.com Network